​ATELIER UK INTERIORS OFFER INTERIOR ARCHITECTURE AND EXPEDITING SERVICES THROUGH OUT THE NEW YORK CITY AREAS. WE ARE KNOWN FOR OUR CREATIVE, TIME EFFICIENT, COST EFFECTIVE DESIGN SOLUTIONS. OUR PROJECTS RANGE IN SCALE FROM RENOVATING RESIDENTIAL AND COMMERCIAL UNITS TO HIGH END DESIGN.

​OUR INTERIOR ARCHITECTURAL SERVICES CONSIST OF WORKING FOR REAL ESTATE DEVELOPERS, IN THE NEW YORK AREA, TO REDESIGN RESIDENTIAL AND COMMERCIAL PROPERTIES, CREATING SPATIALLY
EFFICIENT
SOLUTION THAT OPTIMIZE OUR CLIENTS SITE, BUDGET AND REFERRALS.
​
OUR SURVEYING TEAM PROVIDES YOU WITH MORE DETAILED, ACCURATE DATE THAT WORKS TO MAKE YOUR ENTIRE PROJECT MORE PRECISE. MEETING WITH CLIENTS ON SITE TO TALK THROUGH THE SCOPE OF WORK. DETERMINING THE CONDITION OF EXISTING BUILDINGS, IDENTIFYING AND ANALYSIS DEFECTS, INCLUDING PROPOSALS FOR REPAIR AND ALTERNATE LAYOUTS.
---
A FULL SERVICE TEAM
AS A FULL SERVICE ARCHITECTURAL FIRM, YOU CHOOSE A PARTNER WHO WILL SHARE YOUR VISION AND CCOMPNAY YOU ECERY STEP FO THE WAY FROM CONCEPT TO COMPLETION.
| | | |
| --- | --- | --- |
| DESIGN SERVICES | DOCUMENTS AND PERMITS | PROJECT MANAGEMENT |
| | | |
| --- | --- | --- |
| ATELIER UK WORKS WITH YOU TO IDENTIFY YOUR STYLE, ADDRESS YOUR NEEDS AND ADD CREATIVE FLAIR TO ANY SPACE, BE IT A HOME, BUSINESS OR RENOVATION PROJECT | DON'T WORRY! WE TAKE CARE OF THE DETAILS FOR YOU. FROM BUILDING CODES TO CONSTRUCTION DOCUMENTS, LANDMARKS TO THE DEPARTMENT OF BUILDINGS | ONCE THE DESIGN IS FINALIZED AND PERMITS ARE IN HAND. WE WILL BE BE AROUND TO HELP TALK WITH CONTRACTORS AND ANY ONE ELSE ALONG THE WAY |
---
​
TO MEET EVERY PERMITTING NEED, WE WORK CLOSELY WITH PROPERTY OWNERS AND MANAGERS, ENGINEERS, PLUMBERS AND CONTRACTORS TO BRING YOU THE FOLLOWING SERVICES:
ALTERATION TYPE 1, 2 AND 3 JOB FILINGS
SUBDIVISION AND MERGERS OF CONDOS
CERTIFICATE OF OCCUPANCY
LETTER OF NO OBJECTION
WORK PERMITS
ETC.
---
C O N T A C T U S
IF YOU WANT TO MAKE AN INQUIRY PLEASE EMAIL USING THE FORM BELOW OR CONTACT THE NEAREST OFFICE.
N E W Y O R K

---

ATELIER UK INTERIORS,

21-34, 44TH ROAD,

LONG ISLAND CITY, NY, 11101

MAXI@ATELIERNY.COM
Powered by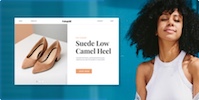 Create your own unique website with customizable templates.